PC-
2A
Autoinjector with automated needle shield
Emergency, intramuscular self-injection system designed to ensure needle penetration and successful injection through several layers of clothing.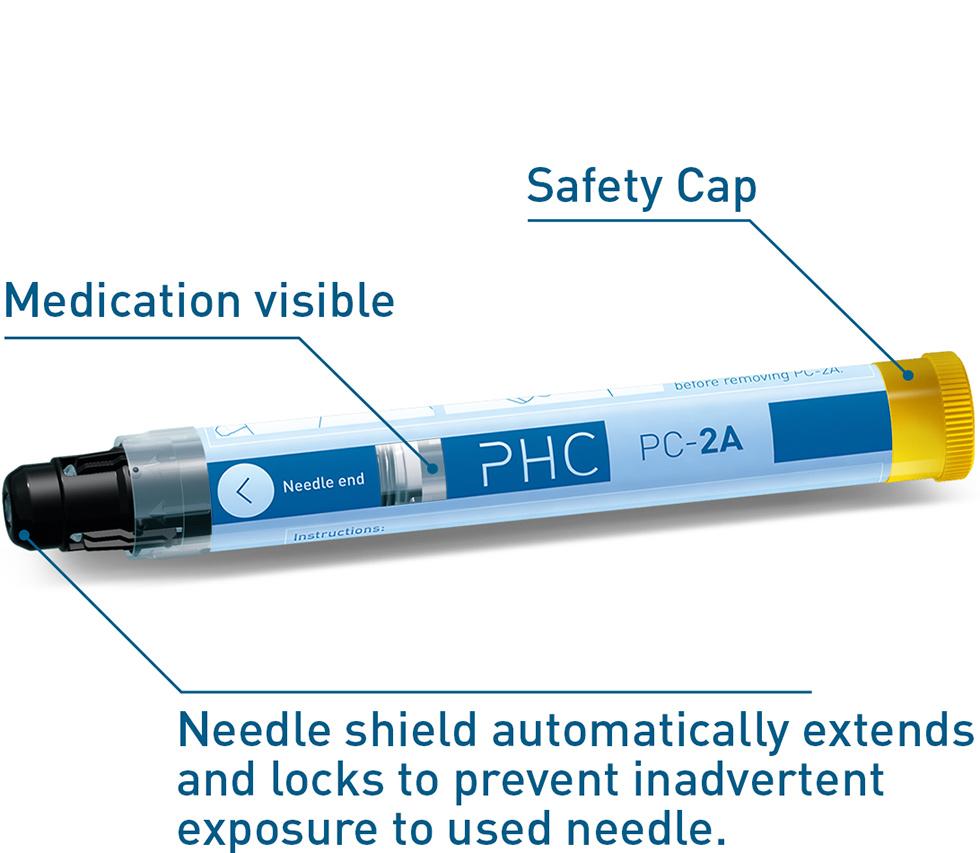 Simple, fast 2-step operating sequence: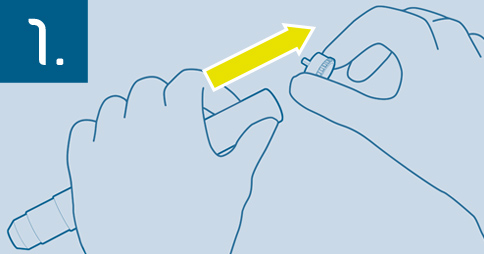 Remove PC-2A from protective container and remove yellow safety cap.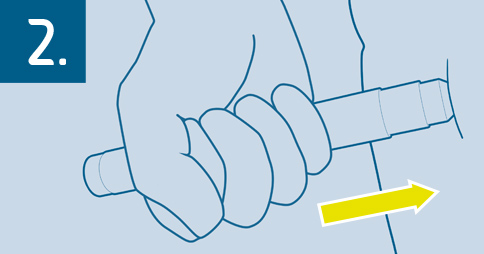 Push PC-2A firmly against the injection site to initiate the injection and deliver the medication. Hold in position for 10 seconds before removing PC-2A.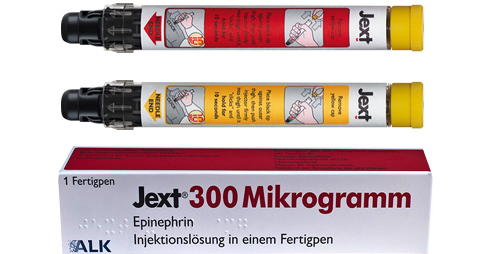 The PC-2A Autoinjector is designed to enable fast, reliable intramuscular injection - especially in emergency circumstances. An automated needle shield system provides protection from needlestick injuries. The glass cartridge can be filled up from 1.0 ml to 1.4 ml of the relevant drug substance. The PC-2A device technology can be adapted according to specific customer requirements. Please contact PHC for further information.